Bus Stop Films has been leading the industry in inclusive filmmaking since 2009. We've taken our wealth of experience, passion and success and worked with industry professionals living with disability and our allies to develop Inclusion in Action.
Inclusion in Action (IIA) is a unique training workshop for production companies, screen industry practitioners, policy makers, producers and industry services with a focus on gaining a better understanding of the rights and capacity of people living with disability. It focuses on how companies can open pathways to employment and improve the engagement of people living with disability within organisations and productions on both sides of the camera and is underpinned by the principles of inclusive filmmaking.
Inclusion in Action is an engaging workshop that was inclusively developed by screen industry professionals with lived experience of disability. It skills participants in being more confident to employ, work alongside and collaborate with people living with disability. IIA workshops have been attended by screen agency staff, broadcasters, producers, writers and directors from across Australia and around the world.
The workshop runs for just under 3-hours with two short breaks and can be delivered online or in person and includes online access to key resources. Fees apply for all sessions.
If you want to arrange an Inclusion in Action workshop for your workplace or attend one for yourself please complete an Expression of Interest and we will be in touch with you.
If you require any additional information about Inclusion in Action please email hello@busstopfilms.com.au
"I learned a lot from the session. I particularly appreciated that the workshop included examples and information on engaging people with disabilities in below-the-line crew positions, as it's an area that often gets less attention in discussions about inclusivity. I feel that the workshop prompted me to further understand the benefits of involving people with disabilities, and how it can foster a more inclusive environment and create better working conditions for all."
IIA participant – November 2020
Inclusion in Action was funded by the National Disability Insurance Scheme (NDIS) through an Information Linkages and Capacity Building grant and developed by Bus Stop Films and with the support of the National Institute of Dramatic Art (NIDA).
We've presented Inclusion in Action to staff from so many amazing companies!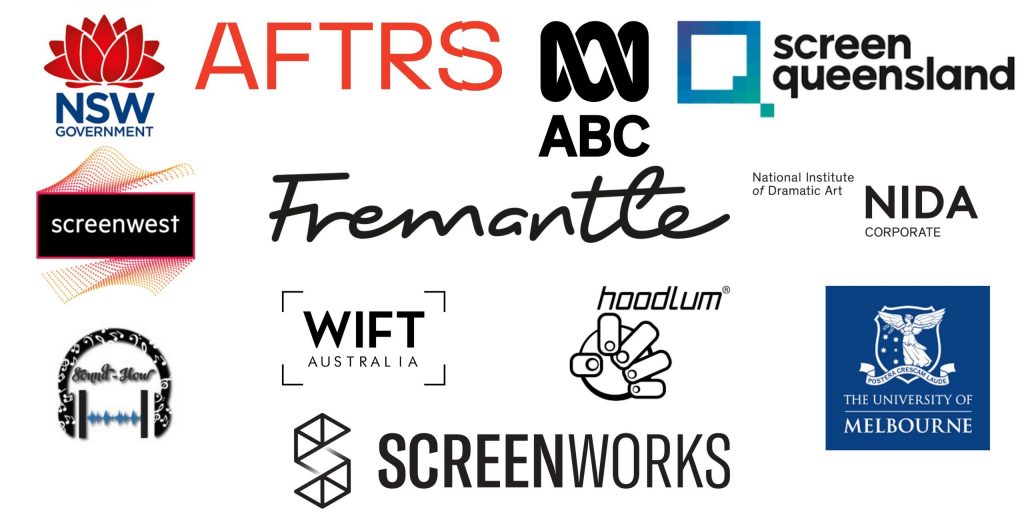 The Inclusive Filmmaking Toolkit
The Inclusive Filmmaking Toolkit is a FREE resource created to provide our screen and creative industries with an essential resource to help guide the sector to become more inclusive and disability-confident. The toolkit was inclusively made by Bus Stop Films and Taste Creative, with funding support from the NSW Government through Screen NSW – download the toolkit today!